Painting, sculpture, modeling, papier-mache or textile printing!
I offer an individual path for every interested man/woman/child!
Creation and the creative process
A creative process is significant for children. They are able to express their feelings and emotions through art very well. During the working procedure they will extend their technical abilities using different tools, colours and colour materials. These are the opportunities for personal testing, discovering, exploring and creating. Through the artistical work the children and students can try out their ideas, thus innovative and critical conception is encouraged, envisioning and its structure ability is trained, as well as spatial thinking. Not only rational knowledge is provided, the children also learn the practical side of the process.
Neuroscientists have already discovered the correlation between mental development and activity involving art. Creative people are more flexible towards thinking. They can distinguish important things from unimportant ones better. Furthermore, creative people have the ability to recognize problems and deal with them independently coming up with ideas that lead to the solution.
School Art Project
After guidance through the material, the group of students experiments with clay in order to develop excitement in craft work. They take pictures, sketch and elaborate designs for the respective subject. This work will then be projected on the wall so it can be painted. Beyond that, the students design clay tiles or 3D-shaping elements for the conjoint artwork made out of clay, complementing the mural painting. In this project, the students expand their technical skills concerning tools, colours and colour material. They experiment with colour effects, use glazes and deal with the colour effect when creating their artwork.
More under http://www.kultur-und-schule.de/de_DE/projekte/hundertwasser-in-sichtigvor.7302
Holiday classes / Modeling clay for children
Experiencing clay as a material and then creating small pieces of art possibly finding their way into a flower box or bed, in the garden, on the terrace, on the balcony or in your home.
Discover, how a piece of clay becomes something special step by step after successfully completing in various techniques of ceramic construction (no turntable).
Duration: 2 hours
Age 6 to 14
The artwork pieces are oven-baked after the drying period and can be picked up in 3-4 weeks.
Events & Workshops
I offer workshops for everyone who is interested in coming to my exhibition opening.
I give an impression of my artistic techniques to the participants. The use of art material or colours and their effects will be thoroughly explained and tried out.
Creative bithday party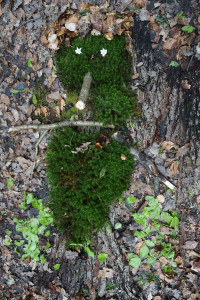 I offer creative projects in order to arrange an individual birthday party for your child.
Please do not hesitate to tell me your ideas and suggestions.